The 2010s was a significant decade for the television business and its fans. With more choices than ever, picking only ten of the most popular shows may be challenging – but we've done our best! From comedies like "The Office" to dramas like "Chernobyl," everyone can appreciate something on this list of 2010s' most popular TV shows.
They are iconic in their own right, whether featuring British misanthropes, fantasy kings, Russian spies, or singing dancers. Their presence will be felt long into 2030 – so let's take another look at some of these memorable series like: "Game Of Thrones," "Breaking Bad," and "The Big Bang Theory." And many others – each showing us how influential TV is both culturally and technologically speaking.
RELATED: Top 10 Best Actor-Directors Right Now, Ranked
A weighted average of (IMDb Rating * Votes) was used to determine viewer popularity
10 Most Popular TV Shows of 2010s, Ranked by Viewers
The Office (2005 – 2013) – 9.0
How I Met Your Mother (2005 – 2014) – 8.3
Dexter (2006 – 2013) – 8.7
The Big Bang Theory (2007 – 2019) – 8.2
Chernobyl (2019 – 2019) – 9.4
The Walking Dead (2010 – 2022) – 8.1
Sherlock (2010 – 2017) – 9.1
Stranger Things (2016 – 2024) – 8.7
Breaking Bad (2008 – 2013) – 9.5
Game of Thrones (2011 – 2019) – 9.2
10 The Office (2005 – 2013)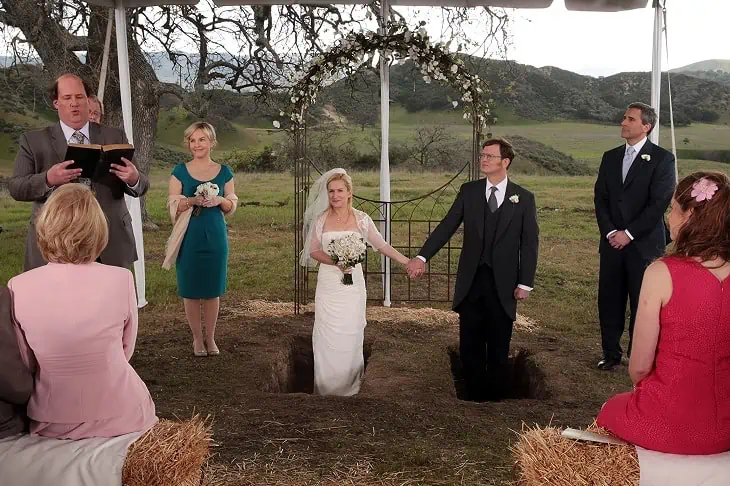 Genres: Comedy
IMDb: 9.0/10 629K
The British edition of The Office, starring Ricky Gervais as the much-maligned boss David Brent, was an instant hit and a critical success. But while it certainly served its purpose in making us laugh (and cringe!), fans couldn't help but long for more when the US remake came along with Steve Carell at the helm.
With its more extensive cast of characters and wackier yet heartfelt approach to workplace comedy, the US version became even more prominent than anyone could've anticipated. 11.2 million viewers during its initial release, followed by over 57 billion minutes on Netflix just seven years after the show ended, is nothing short of remarkable! Not only that, this beloved series has become deeply embedded into pop culture through internet memes testament to how far it's permeated our lives since first airing back in 2005.
Despite potential controversy among purists who may want their original UK version uncontested – let's face it: both versions have offered something unique which will surely be remembered fondly no matter where you hail from or whichever one resonates most closely with your sense of humor.
9 How I Met Your Mother (2005 – 2014)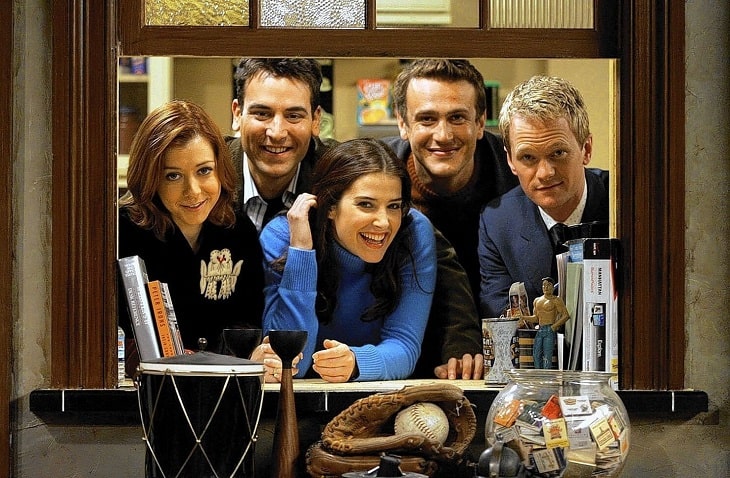 Genres: Comedy, Romance
IMDb: 8.3/10 696K
The fifth season of "How I Met Your Mother" kicked off the 2010 decade with a bang. From then on, viewers were taken along for the ride that was Barney and Robin's relationship – ending after 93 episodes in which they finally tied the knot!
RELATED: 10 Best Miniseries of All Time Ranked by Viewers
This sitcom based around five friends living in New York City has gone down as one of TV's most memorable shows, winning 10 Emmy awards and making Neil Patrick Harris super famous due to his role as Barney Stinson. With Ted Mosby (Josh Radnor) narrating it all from present-day using flashback scenes explaining how he met 'the mother,' fans couldn't help but be drawn into this complex yet utterly charming love story about two people searching for each other their entire lives before finding each other at last!
8 Dexter (2006 – 2013)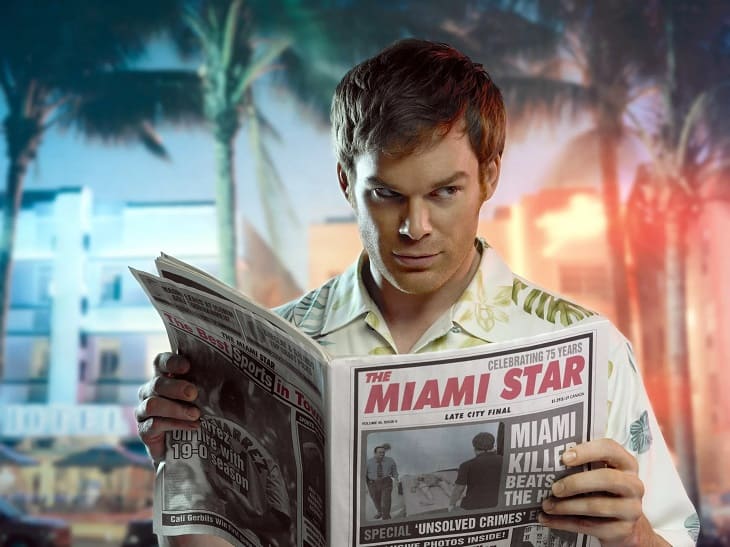 Genres: Crime, Drama, Mystery
IMDb: 8.7/10 735K
Meet Dexter Morgan. He is a regular blood-splatter analyst for the Miami PD by day and an extraordinary serial killer with a conscience after hours. While his compulsion to kill sometimes gets in the way of trying to do what's right, Dexter balances work life with personal/family demands while battling inner turmoil that only he can understand while attempting not to get caught.
This thrilling television series flips traditional detective genre conventions on its head as it follows this unlikeable antihero who sets out on a path of justice rather than destruction when hunting down criminals – murderers especially – whom no one else will catch…or even attempt to track down in first place. With Michael C. Hall perfectly portraying him throughout eight seasons full of tension and twists, you'll soon wonder if you should root for or against this unique protagonist. But rest assured, whichever side your convictions lie upon, watching 'Dexter' won't disappoint.
7 The Big Bang Theory (2007 – 2019)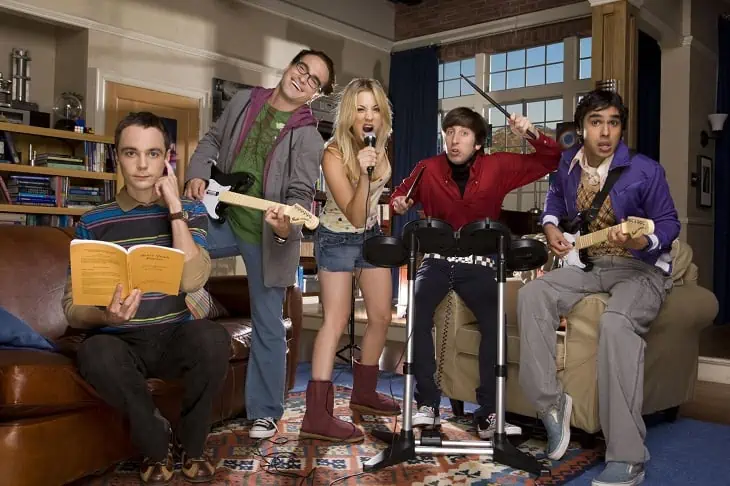 Genres: Comedy, Romance
IMDb: 8.2/10 824K
The Big Bang Theory was on a short list of 2010's highest-rated TV shows, and for a good reason – most loved seeing pure geekdom on display. Fans beloved the show's five main characters. Sheldon, Leonard, Penny, Amy, and Bernadette each had a distinct personality that endeared them to viewers. The show followed a gang of nerdy friends who bonded over science facts and comic books while attempting to navigate life's everyday complexities, such as friendship dynamics, romance issues, or professional struggles, in an entertaining yet powerful way. 
It is no surprise then that it has become the longest-running multi-camera sitcom ever created, with 279 episodes showing continuously on cable networks today. For those looking for great laughter (alongside interesting plotlines), look back at the formidable performances from the first episode.
6 Chernobyl (2019 – 2019)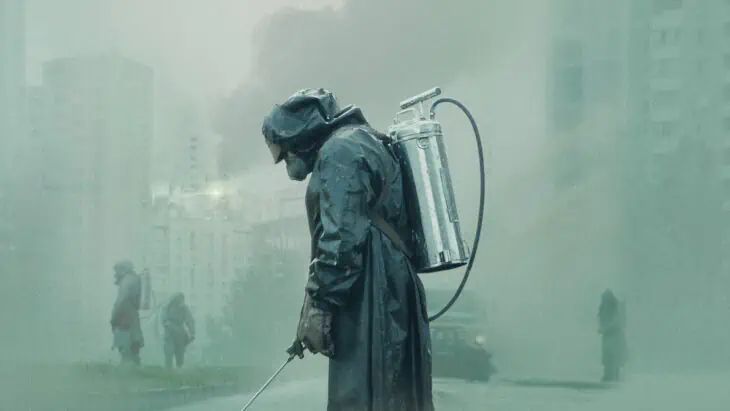 Genres: Drama, History, Thriller
IMDb: 9.4/10 787K
Created and written by Craig Mazin, Chernobyl is a five-part HBO miniseries directed by Johan Renck. This fact-based drama sheds light on one of the worst man-made calamities in history. The 1986 Chernobyl Nuclear Power Plant disaster befell Ukraine is a story that must be shared so we never forget what can happen when human carelessness leads us astray. Its devastating blast sent radioactive debris across Europe—from Scandinavia to Russia and Western Europe—at its wake, was knowingly and unknowingly sacrificed countless brave lives for their country. 
RELATED: 10 Best Animated Shows of All Time Ranked by Viewers
The remarkable cast led without fail included Jared Harris, Stellan Skarsgård, Emily Watson, and Jessie Buckley, among many others demonstrating courage amidst tragedy throughout this dark tale that contrasts truth against lies as it follows an agenda prioritizing power over humanity's wellbeing, from moments like Pripyat's Bridge of Death to chilling images forever embedded into memory once seen.
5 The Walking Dead (2010 – 2022)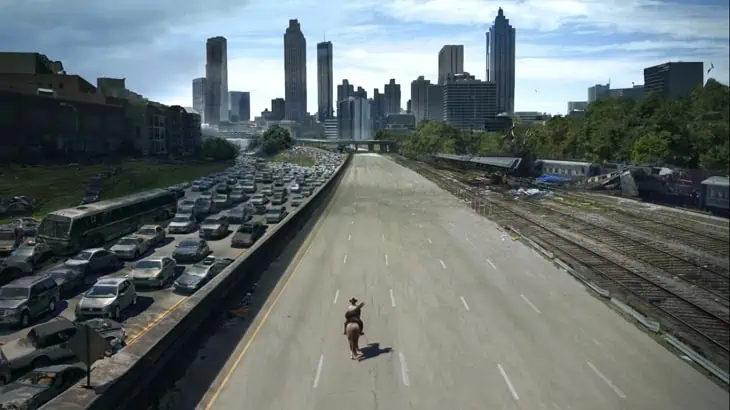 Genres: Drama, Horror, Thriller
IMDb: 8.1/10 1.02M
The 2010s could be called The Walking Dead decade, with the human survival show becoming one of the most talked-about series. As a story about an apocalyptic world, it created some amazing moments and unforgettable characters like Rick Grimes (Andrew Lincoln) to become pop culture icons.
Though there have been ups and downs along its journey – being passed on between different Showrunners every two seasons can do that – when The Walking Dead is at its best (including Seasons 1, 4, 5, 9 & 10), we're treated to some genuinely exceptional genre storytelling in media today. It's a real testament to the creative team behind it (including Robert Kirkman) that they can make such compelling TV despite all of these issues. It makes The Walking Dead stand out as an exciting show worthy of being watched repeatedly.
4 Sherlock (2010 – 2017)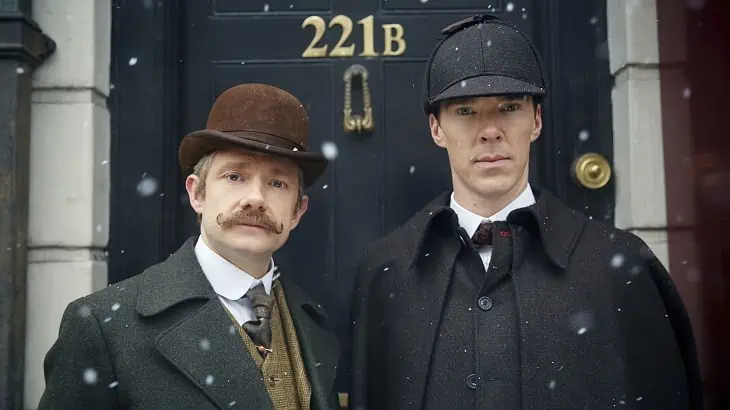 Genres: Crime, Drama, Mystery
IMDb: 9.1/10 944K
Sherlock was one of the most popular shows of the 2010 decade and remains relevant today. Benedict Cumberbatch's stellar portrayal as manic genius Sherlock Holmes, matched by Martin Freeman's performance as John Watson (and Andrew Scott as Moriarty), made it a must-watch on many people's lists during its heyday.
Although some fans feel that after two seasons or so, it lost its way in terms of plotlines creating too much hype instead centered around character development, memorable episodes like "The Reichenbach Fall" will never be forgotten by viewers. It helped launch stars into superstardom while expanding what is possible with adapted properties – forever cementing itself as an integral part of TV history for years.
3 Stranger Things (2016 – 2024)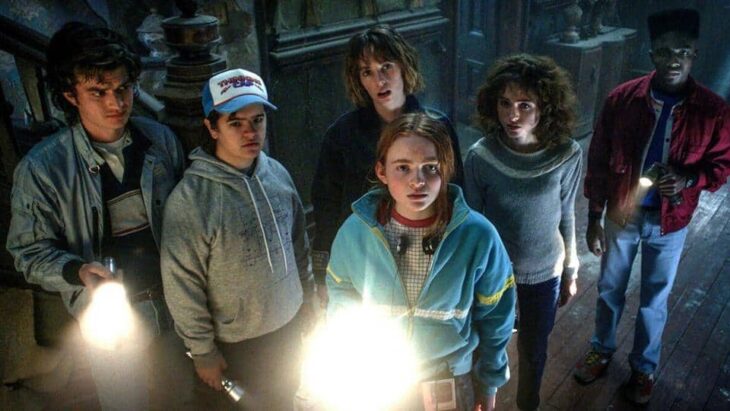 Genres: Drama, Fantasy, Horror
IMDb: 8.7/10 1.2M
The globally popular sci-fi Netflix series 'Stranger Things' has earned mass acclaim for its nostalgic homage to classic 80's films such as The Goonies and E.T. However, what sets it apart is the top-notch writing in each episode, which makes the show come alive even after multiple viewings.
RELATED: 10 Longest Running American TV Shows Ever Ranked
Even with storylines that could quickly become predictable or cliched, viewers were enthralled by this world created by the Duffer Brothers – primarily due to its core cast of characters who have grown up alongside their audience over four seasons now (and counting). We witnessed Dustin teaming up with Steve in unexpected ways, chemistry blossoming between Winona Ryder's Joyce Byers and David Harbour's Jim Hopper, all held together by so much more than science fiction elements.
But what will happen when we finally reach our endgame? One thing's for sure: This generation won't soon forget Stranger Things!
2 Breaking Bad (2008 – 2013)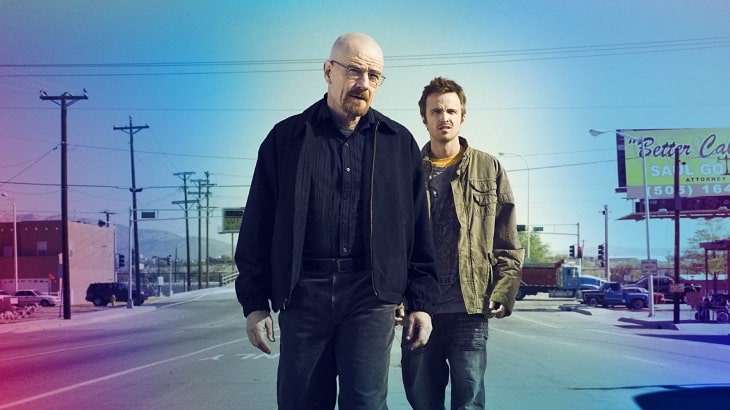 Genres: Crime, Drama, Thriller
IMDb: 9.5/10 1.95M
When looking back at the great television shows of all time, Breaking Bad stands tall. It began as a series in the 2000s but came into its own when it ended strong in 2013. As Walter White moved more and more towards his destiny – so often driven by prideful manipulation – viewers' hearts plummeted deeper still with each episode. There are no terrible episodes here! 
Not even "Fly," which has been criticized for being something of an anomaly among other excellent storylines within just this one show alone; such is its brilliance that questions can be raised about moments like these set against others where we were left speechless. With stunningly directed scenes always accompanied by tension-filled dialogue, there was never a shortage of memorable moments especially captured throughout five solid seasons, to keep us talking ever since then and will do until long after now.
1 Game of Thrones (2011 – 2019)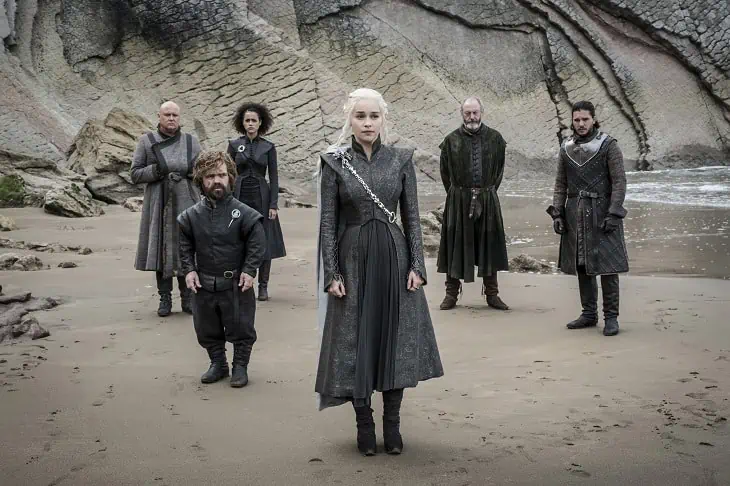 Genres: Action, Adventure, Drama
IMDb: 9.2/10 2.15M
Harnessing the incredible power of collective fandom, Game of Thrones soared higher than any show could ever have dreamed. For eight years, it reigned supreme as fans worldwide watched week to week in awe and excitement, screaming and crying together through monumental moments like Ned Stark's (Sean Bean) death or "The Red Wedding."
And then there was that epic "Battle Of The Bastards" episode we'll never forget…
But let's not get too hung up on its controversial ending – for what will likely be our last series-wide "real-time" viewing experience before streaming takes over completely (thank you, Bran Stark memes). This electric fantasy drama managed impeccable acting and gorgeous set pieces throughout all 73 episodes while advancing TV storytelling into a new dimension.