For crime movie fans, IMDb users have made finding the best of the genre easy. Classics like The Godfather and The Dark Knight are among their highest-rated films. Every film on this list made IMDb's Top 100 movies, and none ranked lower than forty.
Our best crime movies list offers some unforgettable cinematic experiences – give them a shot if you haven't already done so.
10 Best Crime Films of All Time, Ranked on IMDb
The Departed (2006) – 8.5
The Green Mile (1999) – 8.6
The Silence of the Lambs (1991) – 8.6
Se7en (1995) – 8.6
Goodfellas (1990) – 8.7
Pulp Fiction (1994) – 8.9
The Godfather Part II (1974) – 9
12 Angry Men (1957) – 9.0
The Dark Knight (2008) – 9.0
The Godfather (1972) – 9.2
10'The Departed' (2006)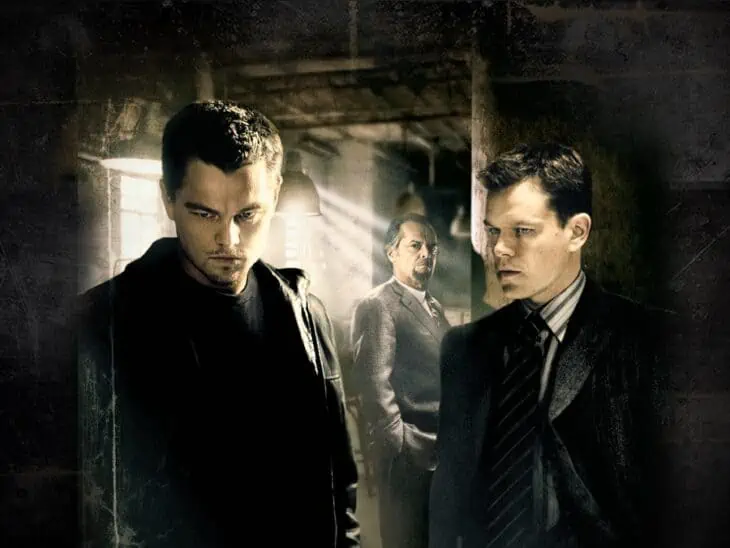 IMDb: 8.5/10 1.4M | Popularity: 182 | Top 250: #39 | Metascore: 85
Billy and Colin's lives are intertwined in The Departed. Set on the streets of Boston, Leonardo DiCaprio plays Billy — an undercover cop infiltrating a crime syndicate. Matt Damon is Colin Sullivan — trying to infiltrate law enforcement from within.
As they both pursue their goals, tension mounts due to the investigation into a possible mole inside the police force – leading up to an explosive climax with no happy ending for anyone.
9'The Green Mile' (1999)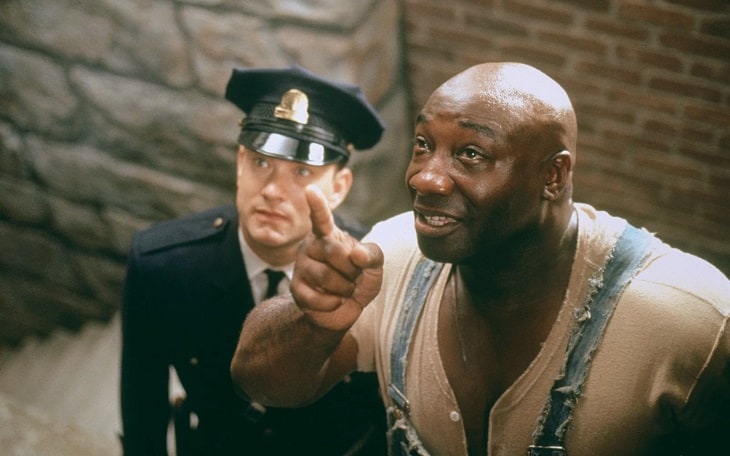 IMDb: 8.6/10 1.3M | Popularity: 247 | Top 250: #27 | Metascore: 61
Frank Darabont's classic, The Green Mile, follows Paul Edgecomb (Tom Hanks) and new inmate John Coffey (Michael Clarke Duncan) on death row. Accused of a terrible crime leading to the deaths of two young girls, it soon becomes clear that John has supernatural gifts. This makes Paul question his innocence – but their friendship is apparent too! It's an emotionally-charged story with criminal elements combined with fantasy and drama – genuinely gripping.
RELETED:- Best Friendship Movies Tamil
Plus, you can't help but root for the kindly yet wrongfully accused prisoner: John Coffey. You won't be able to forget this movie once seen – or watch it again without feeling pain.
8'The Silence of the Lambs' (1991)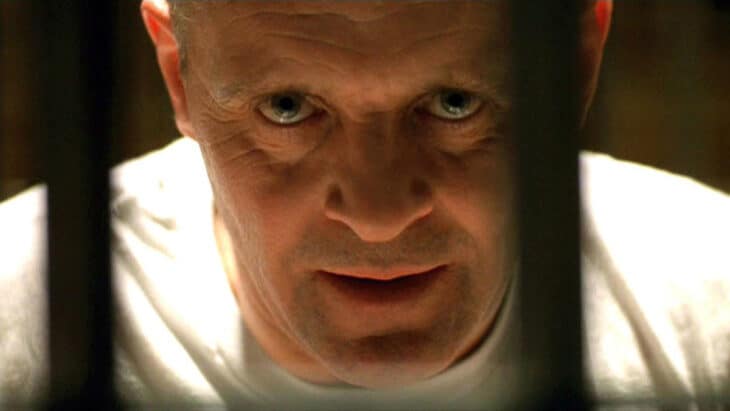 IMDb: 8.6/10 1.5M | Popularity: 229 | Top 250: #22 | Metascore: 86
Director Jonathan Demme brought Thomas Harris' novel to life in The Silence of the Lambs. This crime and thriller masterpiece follows Clarice Starling (Jodie Foster), an FBI trainee, who is trying to stop a serial killer known as "Buffalo Bill" (Ted Levine). She seeks help from Dr. Hannibal Lecter (Anthony Hopkins) – an imprisoned cannibalistic murderer – and soon finds herself under his manipulative spell while racing against time before another killing can happen.
The movie's use of psychology makes it distinctive among many other genres, with rising tension throughout. Viewers will be drawn into the story without fail until the ultimate climax arrives.
7'Se7en' (1995)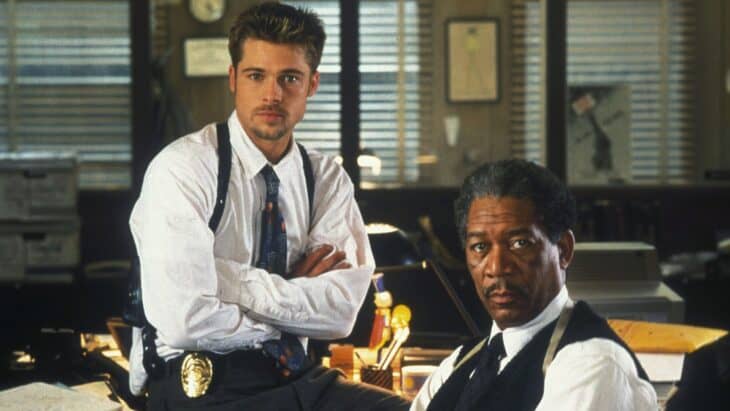 IMDb: 8.6/10 1.7M | Popularity: 218 | Top 250: #19 | Metascore: 65
In 1995, director David Fincher released the box office hit movie Se7en. It revolves around a series of unusual murders and two detectives trying to solve them. The insightful William Somerset (Morgan Freeman) and arrogant David Mills (Brad Pitt) must work together on the case where sins are used as a motif for gruesome murder scenes.
The writing is superb; tension builds up until audiences see its famous twist ending, referenced in popular culture many times since then. Se7en is an original crime mystery thriller with memorable scenes and performances.
6'Goodfellas' (1990)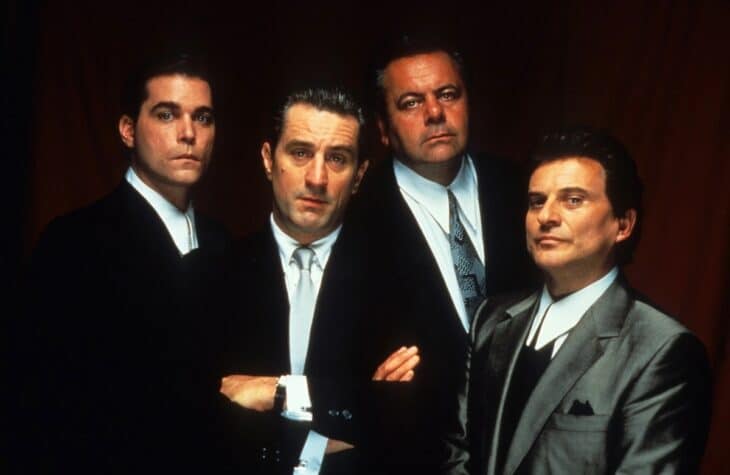 IMDb: 8.7/10 1.2M | Popularity: 143 | Top 250: #17 | Metascore: 92
Goodfellas, a film directed by Martin Scorsese, is based on the true story of mob associate Henry Hill. It follows his life from 1955 to 1980 and how he rises to power with others like him. The movie delves into their lifestyle changes as they accept murder and other illegal activities.
This fresh perspective showcases real-life criminal dealings within organized crime rings between young and old members. Viewers gain insight into the sacrifices made for living an underworld existence.
5'Pulp Fiction' (1994)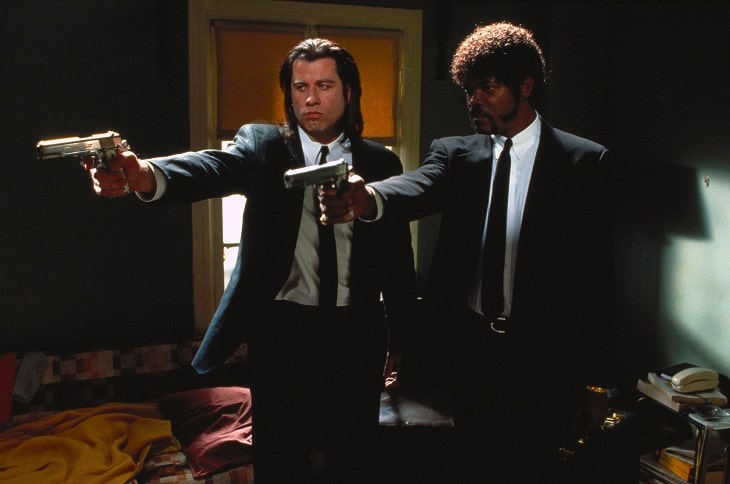 IMDb: 8.9/10 2.1M | Popularity: 87 | Top 250: #8 | Metascore: 95
Pulp Fiction is a crime movie that made Quentin Tarantino famous. It takes place in Los Angeles and tells multiple stories of criminals. These include Marsellus Wallace's mission to get hold of an enigmatic suitcase, the tale inspired by Bonnie & Clyde, and Mia Wallaces' troubled night.
Considered one of Tarantion's best works, it has become iconic for its unique style and characters, which continues to be seen today in other forms, such as parodies or references.
4'12 Angry Men' (1957)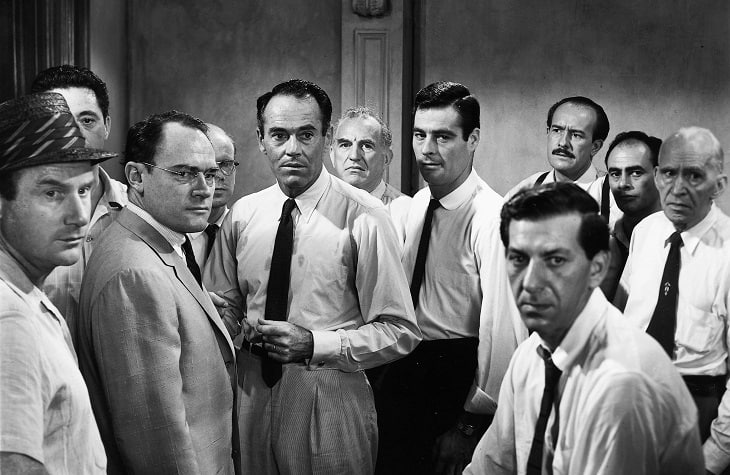 IMDb: 9.0/10 809K | Popularity: 270 | Top 250: #5 | Metascore: 97
The classic Sidney Lumet film 12 Angry Men explores the heated clash of opinions among jurors in a courtroom. They must decide whether to convict an accused teenage boy of murdering his father.
Characters, dialogue, and setting are all compelling elements that make this movie so timelessly effective at raising vital questions about racism and law enforcement. The 1951 release is highly regarded as one of the best films from its era due to its powerful story with universal messages still applicable today.
3'The Godfather Part II' (1974)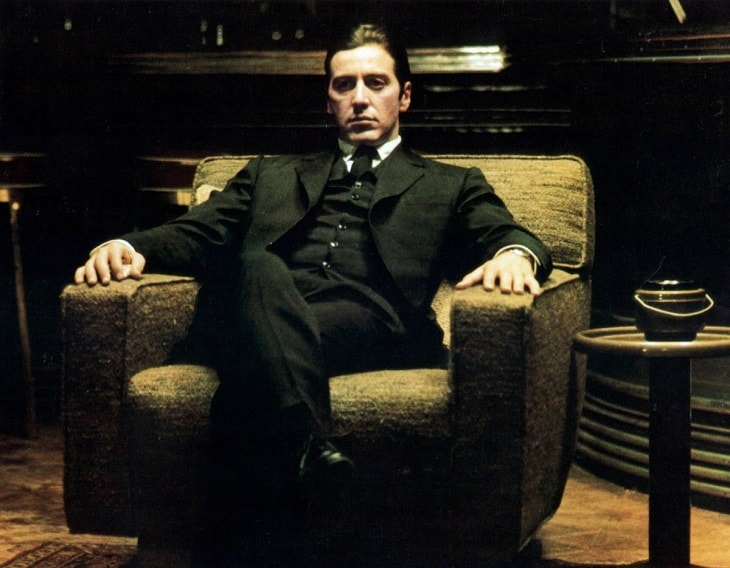 IMDb: 9.0/10 1.3M | Popularity: 330 | Top 250: #4 | Metascore: 90
The Godfather Part II, directed by Coppola, continues his crime trilogy. It shows two tales: Don Vito's past and Michael's (Al Pacino) present-day mafia leadership.
This deeper look into relationships reveals betrayals and dangers within the Sicilian clan — not comical villains often portrayed in films. Coppola proves that there are more layers to gangster life than usually shown on screen.
2'The Dark Knight' (2008)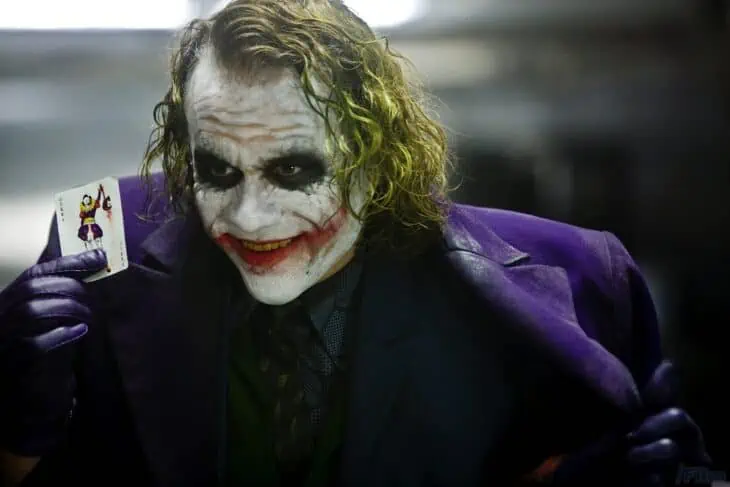 IMDb: 9/10 2.7M | Popularity: 101 | Top 250: #3 | Metascore: 84
Fans and critics widely acclaim The Dark Night as the best live-action Batman film ever. It's gritty, dark, and highly original compared to other superhero films. Director Christopher Nolan creates an enthralling story featuring Batman teaming up with Harvey Dent and James Gordon to reduce crime in Gotham City – but they soon face off against a mysterious villain named the Joker (Heath Ledger) who complicates their plan entirely.
It features incredible action scenes, impeccable visual effects, and compelling characters that occasionally make viewers ponder moral questions. Every stage carries its power making it one of the biggest hits for DC Comics' fanbase back then until now.
1'The Godfather' (1972)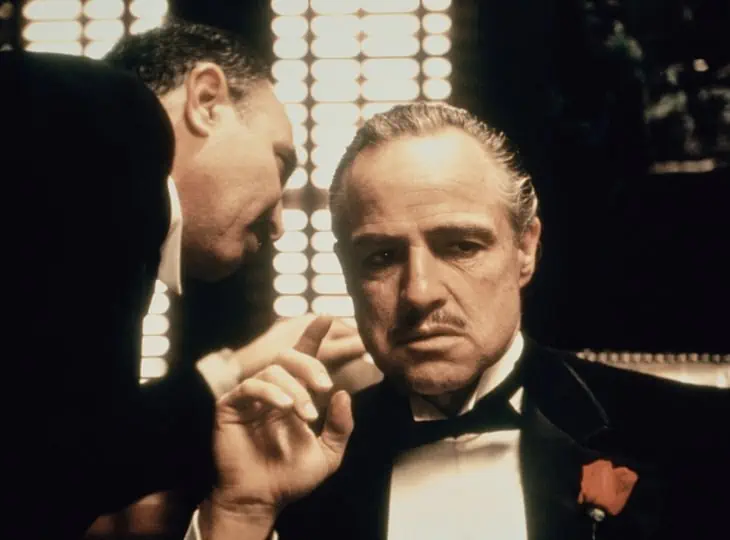 IMDb: 9.2/10 1.9M | Popularity: 68 | Top 250: #2 | Metascore: 100
The Godfather is an iconic crime movie inspired by the 1969 Mario Puzo novel. Vito Corleone (Marlon Brando) leads the Sicilian clan depicted in this film. It also follows Michael's (Al Pacino) reluctant rise to power.
Francis Ford Coppola revived gangster films with his masterpiece by showing complex psychological characters inside a mafia family circle like never before seen onscreen. Even today, the first movie of its trilogy stands out as the best in the series.