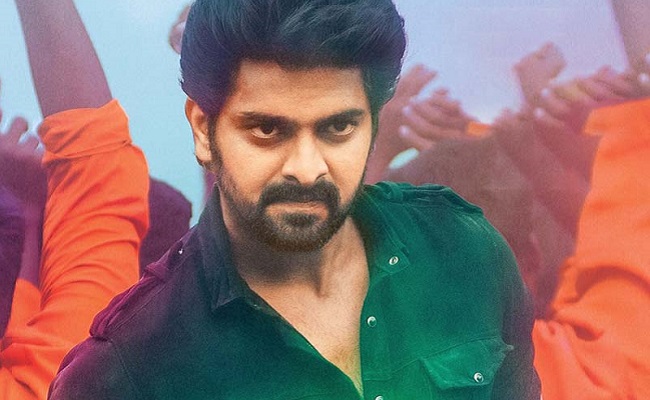 Movie: Aswathama
Rating: 2.5/5

Banner: Ira Creations
Cast: Naga Shaurya, Mehreen, Posani, Jisshu Sengupta, Harish Uttaman and others
Story: Naga Shaurya
Music: Sricharan Pakala
Background music: Ghibran
Cinematography: red hands
Editor: Garry bra
Action: Anbariv
Producer: Usha Mulpuric
Directed by: Ramana Teja
Publication date: January 31, 2020
"Aswathama" is Naga Shaurya's first film as a screenwriter and the young actor has also invested time and effort building six-pack abs to portray the character in this film. So he went out of his way to promote this movie and create a buzz around it.
Let's see if it lives up to expectations.
Story:
Gana (Naga Shaurya) returns from the US to Vizag to attend his sister Priya's engagement ceremony. A day after her engagement, she tries to kill herself, but Gana saves her.
He finds out she's pregnant, but she doesn't know how it happened, who did this.
Her would-be (Prince) is understanding and lets it break down. Several other similar cases in the city continue to happen and Ghana decides to solve the mystery and catch the culprit.
More shocking events unfold as he investigates further.
Performances by artists:
Naga Shaurya has done a good job as a responsible brother. Naga Shaurya is convincing in his action avatar.
But the one who steals the show and makes this thriller watchable is the Bengali actor Jisshu Sengupta. His casting has made a huge difference to this predictable character. He is gentle as a doctor and cruel as a psychopath at the same time.
Newcomer Kaur as sister and Harish Uttaman are ok. Other actors including Mehreen have no added value.
Technical excellence:
The background score and sound design are the main highlights of the technical output. Action stunts (by Anbariv) are well designed, simple but effective. The film has decent technical and production values.
Highlights:
The role of the villain
Some poignant moments
Disadvantage:
Opening scenes and romantic thread
Logicless moments
Lack of motive for the villain's cruelty
Analysis
In the recent past, several Telugu thrillers hit the screens that were made sincerely without deviating much from the central point.
Bellamkonda's "Rakshasudu" was such a gripping thriller. Naga Shaurya "Aswathama" is designed in the same mold.
Naga Shaurya had written the basic script, while the director and another writer took care of the screenplay.
The basic point – using a banned drug, a doctor knocks young women unconscious and then makes them pregnant – sounds a bit bizarre.
This movie works if you agree with the central point of a psycho getting girls pregnant by raping them while they were unconscious.
If you are disgusted by this thought, it does not appeal. But as a thriller, this is quite captivating as it keeps the interest.
The film slips when family series come and heroine Mehreen appears. They are worthless scenes. Moreover, the film lacks effectiveness in the last part, because we do not find the motive for the villain. The second half also lacks the tension that was built up in the first half.
Once the villain has been revealed, the procedures have become slower and also predictable. But the "father" angle has saved it from predictability. But the thrilling factor is missing here. In Bellamkonda's "Rakshasudu" it was so exciting to find the villain. That's missing here.
The very last sequences are saved by Bengali actor Jisshu Sengupta. However, there are a lot of gory sequences and excessive violence. Some close shots of a rape victim with a camera zooming in on her chest should have been avoided.
Overall, 'Aswathama' is a fine thriller with some gripping moments. It could have been better that more attention had been paid in the final portions.
Bottom line: Hit and miss